Get ready to
experience


a chilling

nightmare

Unravel the inexplicable painful memories and disturbing visions residing in Travis Levinson's past.
Breathtaking 3D environments in an Open World await you in this immersive adventure
Triade is a Sci-Fi-Horror video game developed by Pixofamily Game Studios.
It is an adventure modeled on the basis of fear linked to the unknown, where cramped and dark environments, accompanied by music and crystal clear sound effects create the right anxious atmosphere.
The plot of the game is inspired by the most famous conspiracy theories such as the UFO conspiracy theory and the discovery of the miR-941 gene in human DNA.
This acronym hides the gene responsible for the evolutionary processes in humans that have changed it to the current level of cognition. In practice, compared, for example, to monkeys, this gene (present only in humans) has induced anatomical changes that favored phonation as well as brain development such as to allow us to develop thoughts, ideas and concepts.
Playable in both first and third person
Automatic visual selection in predetermined settings to maintain immersion
Extensive Open World outdoor setting
Day / night cycle and atmospheric phenomena. Not only for stylistic choice, but also for a game mechanic
External and internal settings with attention to the smallest details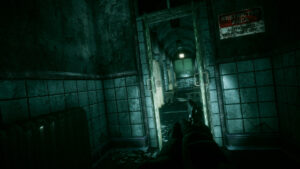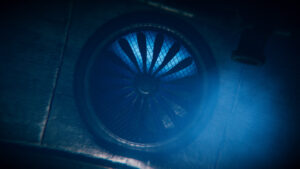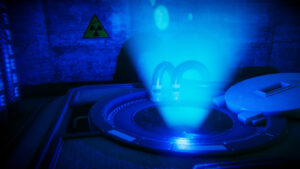 Follow

the

Triade

miR-941

Blog

Your opinion matters! Write your comments and suggestions
I am losing my mind. obsession with what

We all know those sewers, the stinking smell

Travis and Randall in the botanical garden
BECOME PART OF THE
COMMUNITY
Your help is invaluable! Community participation is a key component of our game development process.
This is a unique opportunity for players and fans to shape the game during the development process by suggesting ideas, asking questions and participating in the beta test.
As players interact with the first game chapters we develop, offering feedback, the team will incorporate your suggestions, together creating a great experience you helped create.
"There are no words !!! FABULOUS! The presentation is 5 stars! At this point I can't wait to see the game ... even if I sense the genre ... Great!"
"The noise that the aliens make is exceptional. If I remember correctly the alien in" Signs "with Mel Gibson and Joaquin Phoenix had a similar sound!"
"Really my compliments! AAA worthy presentation!"
"You've really created something original! Recreating the wonder of Unreal's initial menu, the anxiety of those corridors and sounds of Aliens Vs Predator 2 and the design of the structures at Black Mesa. You have created great expectations and you have particularly impressed me for take care and trust me it's hard to surprise me! I'm waiting for a first gameplay test!"
"My most sincere congratulations to you and your family for developing this little gem. Only in the menu, I have seen things that I have never noticed in any indie. Perfect plays of light and shadows, perfect light reflections, water made as you have to, pressing and anxious music at the same time, dark and tedious atmosphere. Congratulations indeed. I really hope that the project has the success it deserves. Thanks for putting the aliens!"
"The secret is the excellent team you are! Congratulations!"
"Finally an Italian development study outside the box"
"The premises are more and more spectacular! And this image already makes us understand the beauty of the game that will be! I look forward to ... and I hope it will be reviewed in some magazines in the sector. You deserve it! Again congratulations to you and your fantastic team! "
"It's wonderful. How was such beauty achieved?"
"He has all the credentials to be successful, go on like this"
Do you want to be in the Top 10? Participating is very simple: visit our Facebook page and write your comment on any post.
Go to the Facebook Page
The
development

of Triade miR-941
Play

is one of the

first

instincts

in

human

nature

Discovering that you can perform tasks in a playful and fun way is the right incentive to start producing a video game. Our project was born from the passion shared in the family about this wonderful world, from the desire to put oneself to the test and above all to be concrete examples of what can be achieved with so much study and effort.
We have thought of creating an adventure for you where you can free your imagination, question reality and explore unknown areas. An adventure so engaging that it brings out the deepest fears and the biggest fears. You will find yourself daring to go through an experience never undertaken by anyone else, towards unimaginable realities.
Triade, will not only cross your deepest self, but will be able to bring out the pure and simple pleasure of playing.
Dev - Team
Do you want to
talk

to us?
Contact

us

We are at your disposal to answer your requests.
Copyright © 2020 PIXOFAMILY GAME STUDIOS
PlayStation and PlayStation 4 are registered trademarks of Sony Interactive Entertainment Inc. – Xbox and Xbox One are registered trademarks of Microsoft – ©Valve Corporation. Steam and the Steam logo are trademarks and/or registered trademarks of Valve Corporation in the U.S. and/or other countries – Any resemblance to real events and/or to real persons in the game, living or dead, is purely coincidental
C.F. SCCGLC77T19F952X