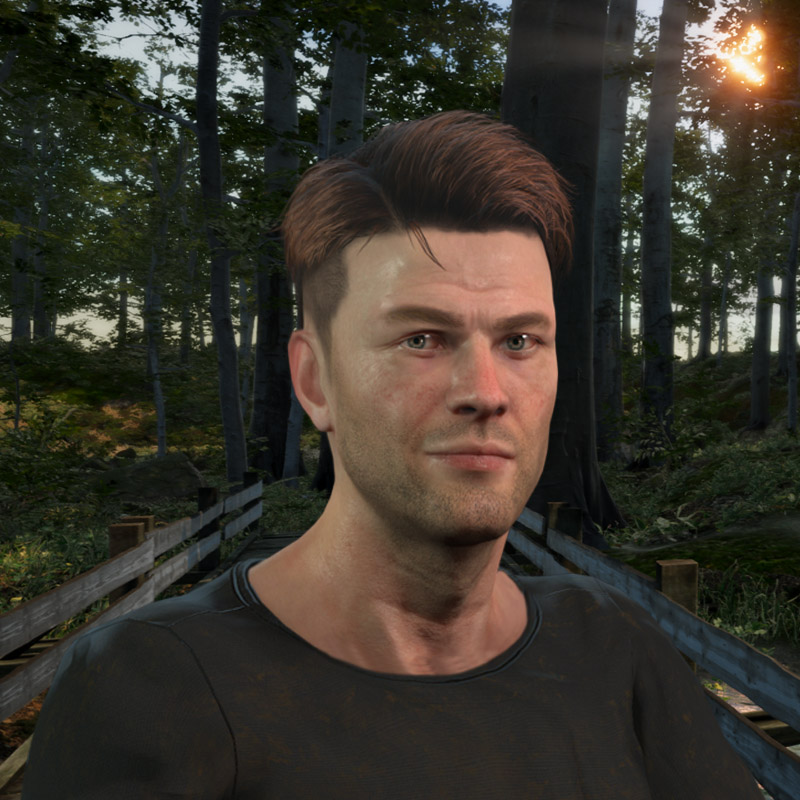 Travis

Levinson

Playable character
Travis Levinson is the protagonist of Triade miR-941, a young man, who from an early age had to deal with the tormented memory of painful and unhappy events. Growing up in the wooded areas of Asheville, at the age of thirteen he faces the death of his mother and the estrangement of his sister Christine, the latter event, which will lead our protagonist to persist in searching for the real reasons for this gesture. From that moment on, he experiences a succession of vicissitudes beyond all imagination.
Very good at handling explosives
Due to his childhood he learned to move stealthily
Skilled in driving cars and more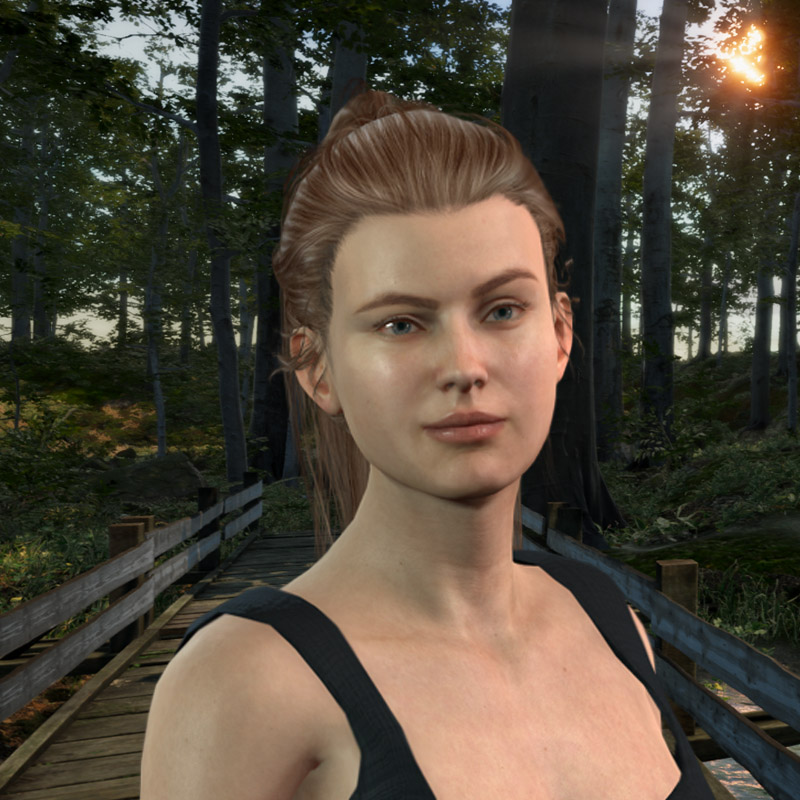 Abigail

McKay

Playable character
Abigail McKay is a young and charming assault journalist, with a deep and incredible flair for the scoop and a predisposition for action. Her easy-going and brilliant character will often lead her to put her nose where she shouldn't, for this very reason, following a series of shared circumstances, she will become a very precious confidant for Travis, establishing a great relationship of trust.
Grazie al suo carisma è molto abile ad ottenere informazioni
Specializzata a mettersi nei guai
Randall Foley family friend and expert scientist. After Grace's death, he will be the one who will take care of Travis and Christine, who has always been very attached to her colleague by a particular affection. An iron man and sometimes skeptical of particular events, he will work alongside Travis to obtain special authorizations to access places otherwise inaccessible. Skilled interlocutor and great point of reference for our protagonist.
High level scientific knowledge
Skilled in obtaining authorizations for access to forbidden places
Excellent communicator
"Chronos", an ambiguous and mysterious character. Perpetually present, despite its frequent physical absence. A tough and gruff man, but able to convey the unexpected decision to appreciate a purely sinister character, who will be able to establish a shy but decidedly crucial relationship for Travis.
Has access to confidential information